We run together to reach goals. Let's make it a goal to better our community together.
As a small business, Point 2 cares about giving back to the community where we live. In the Fall of 2016, we launched the Point 2 Priorities Program. With this program, any local nonprofit, charity, community partner, school, etc. are invited to share about their upcoming needs. We want to creatively find opportunities that the Point 2 runners and community can raise awareness, contribute funds, and give back to programs.
Have an idea for a Point 2 Priorities partnership? Or want to help us in our next initiative? 
We'd love to hear from you! Send us a message right here and we'll get in touch with you right away.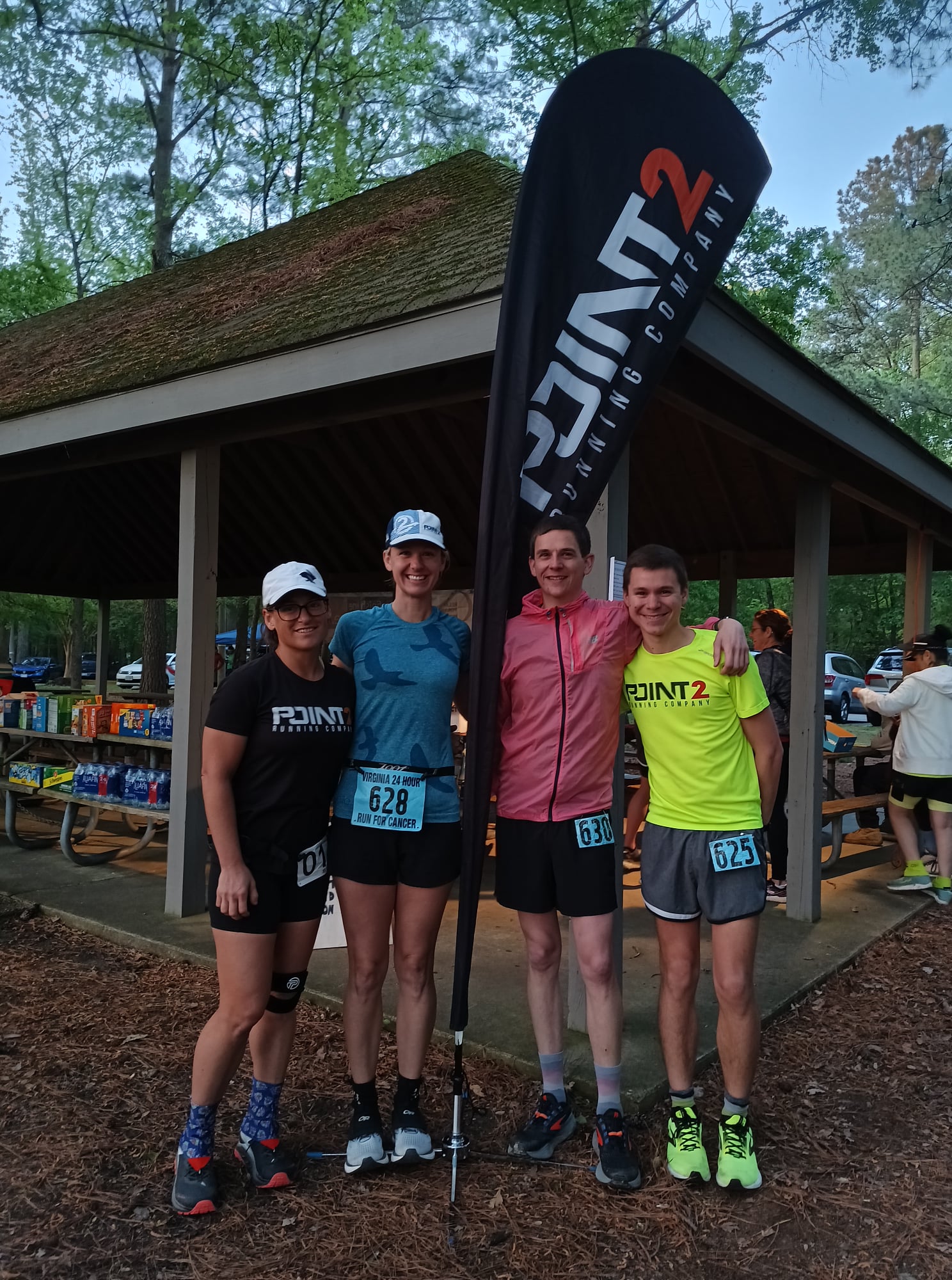 Virginia 24 Hour Run for Cancer Aid Station
April 2022
We partnered with the Virginia 24 Hour Run for Cancer to fully stock their aid station. Participants ran and walked over 9,000 miles this year in order to bring awareness and raise money for the American Cancer Society.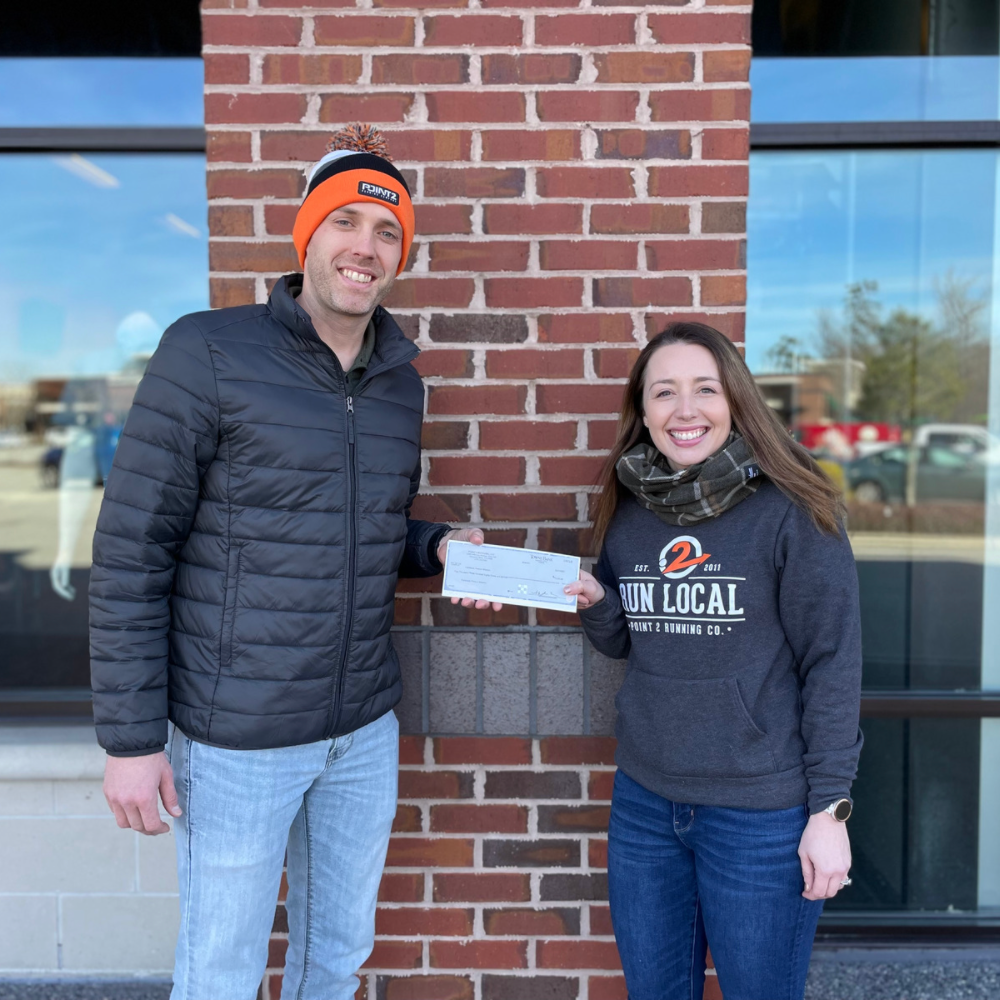 Run Local Collection to support Peninsula Rescue Mission
December 2021
During the holiday season we partnered with Peninsula Rescue Mission to help raise money for their Women's Shelter Fund! We donated a portion of sales from our Run Local Collection and combined that with shoe donations from our generous community. This resulted in us raising $2,563.60 for this worthy cause! Peninsula Rescue Mission plans to open this shelter by the end of 2023. You can learn more by visiting this link.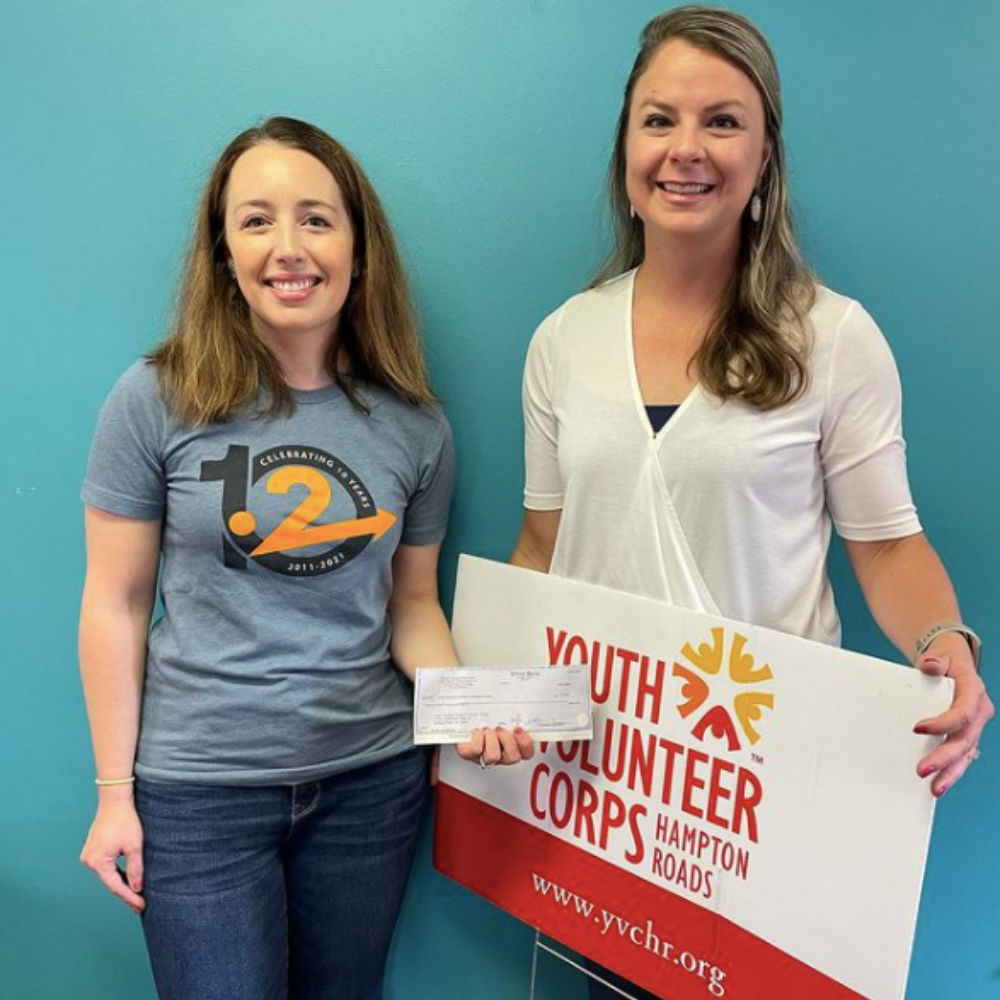 $6 6K with Youth Volunteer Corps and New Balance
September 2021
In our first ever $6 6k we raised $674.80 for the Youth Volunteer Corp of Hampton Roads! This non-profit creates volunteer opportunities to address community needs and to inspire youth for a lifetime commitment of service. This donation went to fund 3 mini grants for local school projects.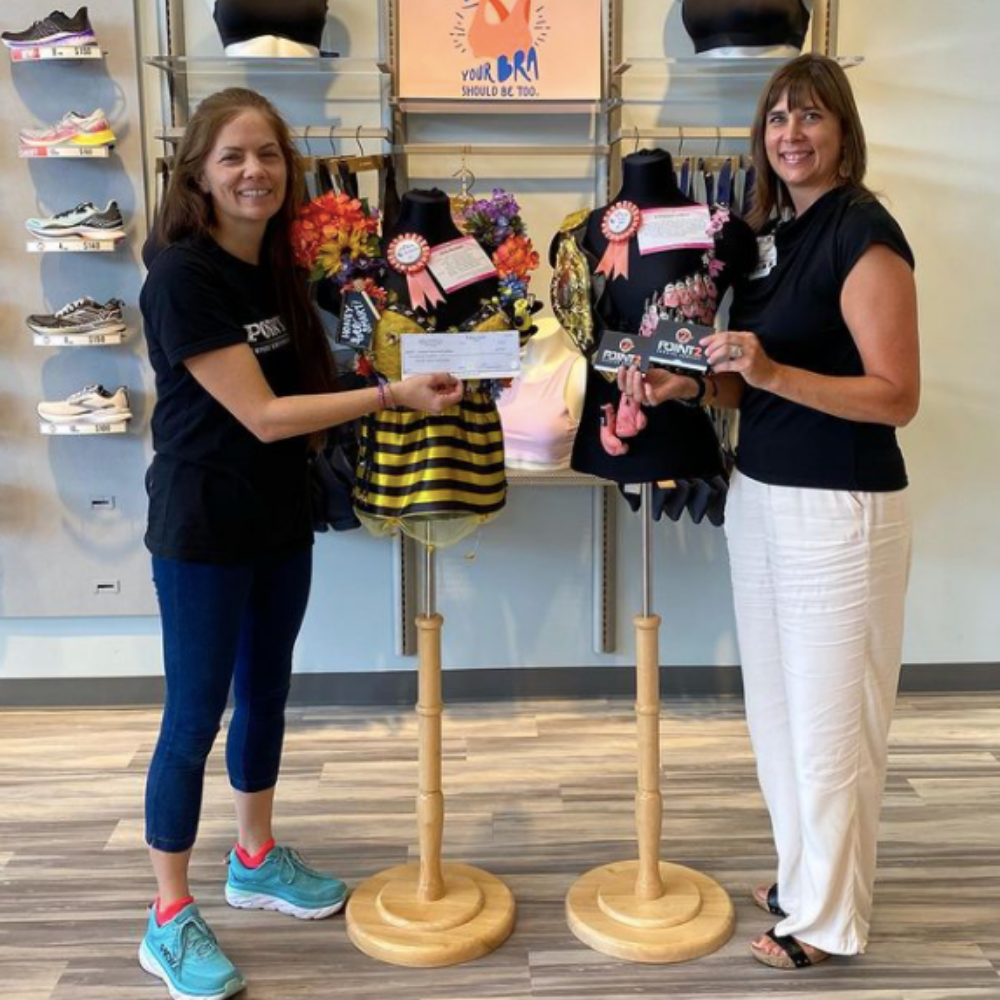 $5 of every bra purchase to support Bra-Ha-Ha
August 2021
During the month of August we raised $507 for Bra-ha-ha through in store and online bra purchases, direct donations, and shoe donations. These funds will provide free mammograms and other services to uninsured and underinsured in Hampton Roads.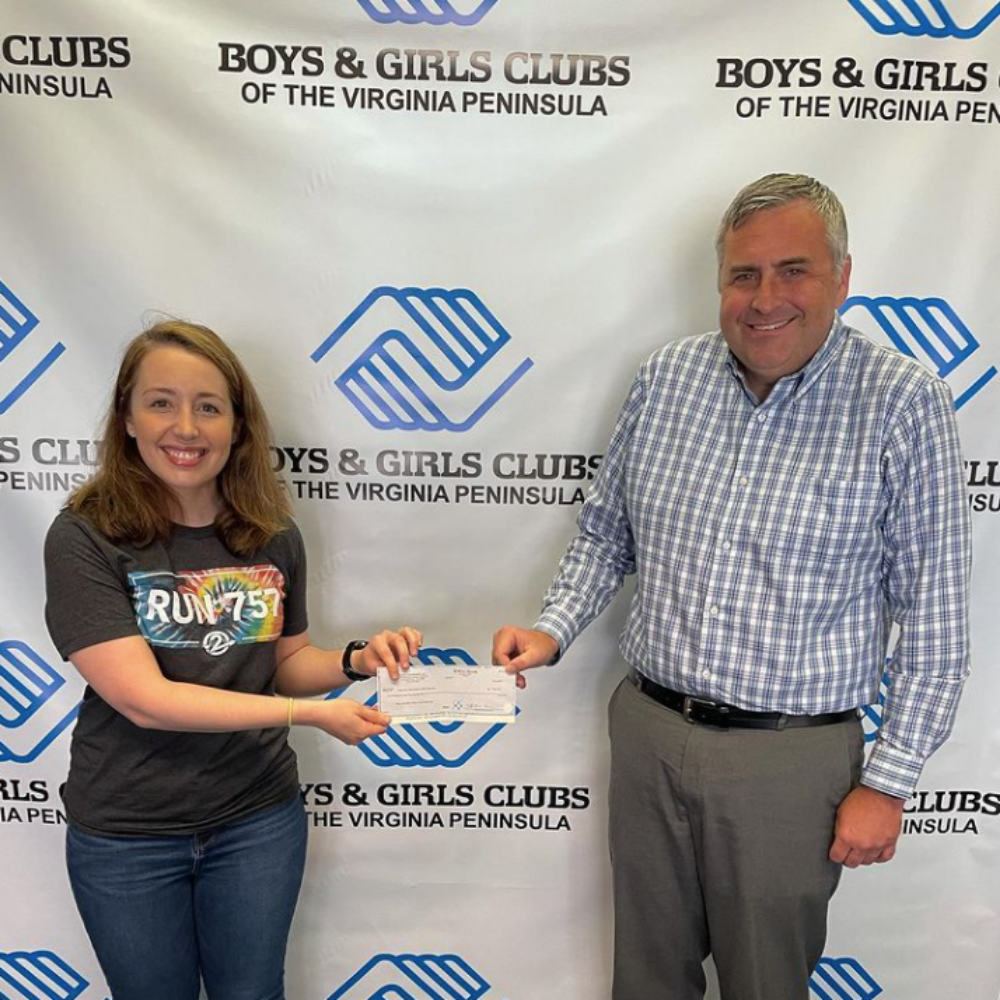 $5 5K to support the Boys and Girls Club of the Virginia Peninsula
May 2021
During May we held a $5 5K to benefit the Boys and Girls Club at both our Newport News and Chesapeake location. With runner donations and donated shoes, we were able to give $766.38 to the Boys and Girls Club of the Virginia Peninsula.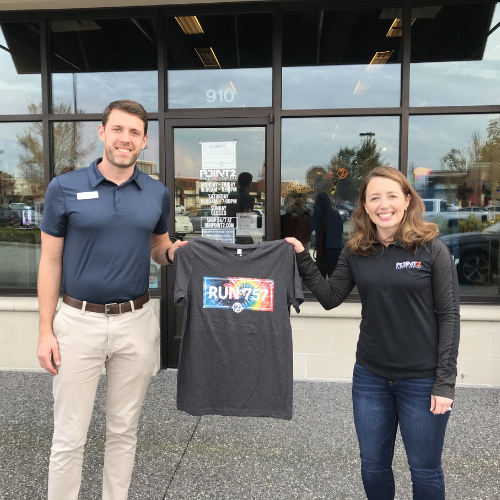 Run 757 Shirts to support Peninsula Rescue Mission
December 2020
Each year our Run 757 shirts are wildly popular. This year we partnered with the Peninsula Rescue Mission and donated a portion of each shirt sold to Peninsula Rescue Mission. PRM exists for the purpose of promoting social welfare, aid to the poor, and providing shelter for the homeless. Along with profits from shoe donations, we were able to donate $757.60!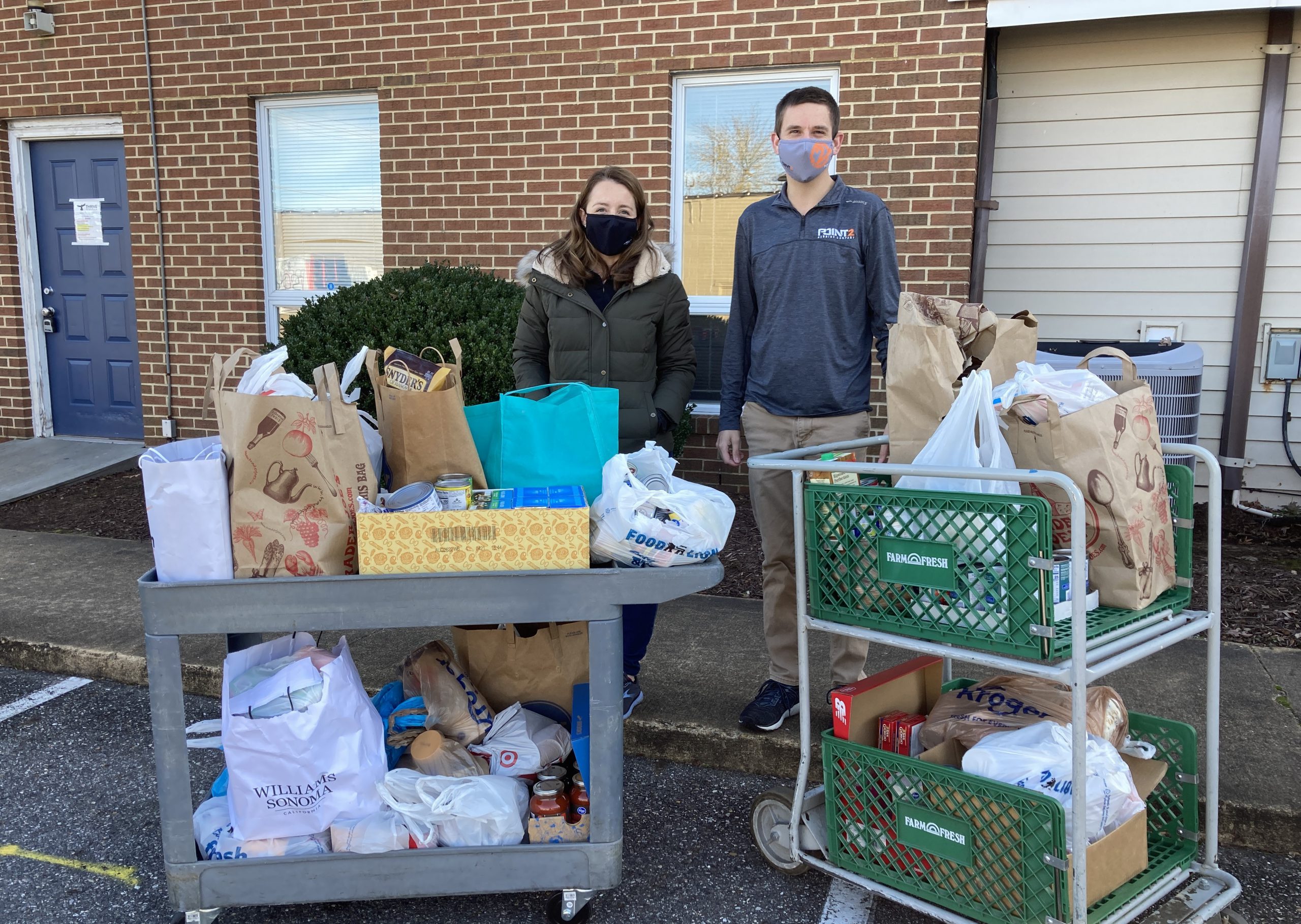 Food drive with Thrive Peninsula and the Foodbank of Southeastern Virginia and the Eastern Shore!
November 2020

In November we hosted a food drive at both of our store locations. Donations at our Newport News store benefited Thrive Peninsula and donations at the Chesapeake store went to the Foodbank of Southeastern Virginia and the Eastern Shore. We encouraged donations in exchange for raffle prizes from many of our running vendors. In turn, our generous community donated 476 lbs of food which supplied nearly 400 meals to residents on the peninsula and southside!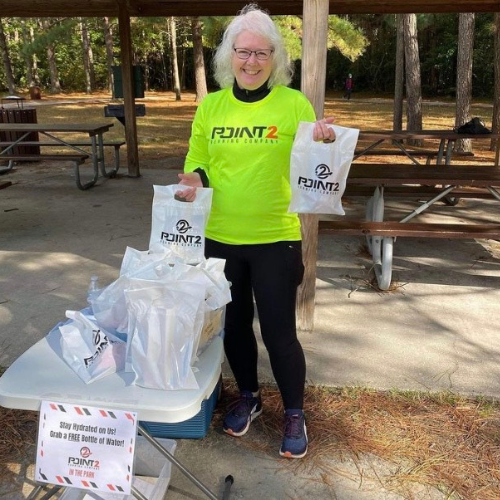 Summer 2020

Since we couldn't support you at many in person races this past year we took our support (and friendly faces) out to our local parks in Chesapeake and Virginia Beach. Our team members helped keep you hydrated and happy by providing free water, nutrition samples and even gave out surprise gift cards and raffles on Saturday mornings throughout the dog days of summer right into the fall.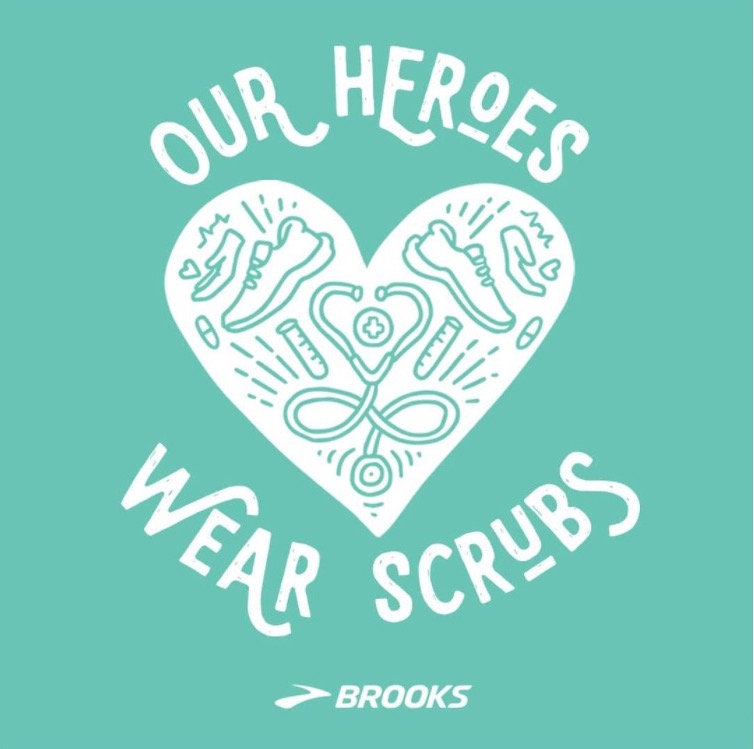 Free Shoes for COVID Healthcare Workers
May 2020
With the help of Brooks Running we were proud to support our local Healthcare professionals by giving away 17 pairs of Brooks shoes to those on the front lines of the Covid epidemic. We salute our Healthcare Heros!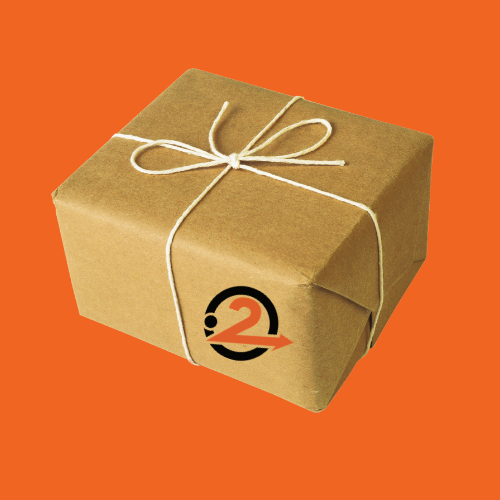 May 2020

As COVID continued on in 2020, we reached out to our community and asked for nominations of people who could use a little boost and a smile. We were so honored to give aways 5 Care Bundles which included shoes and clothing to deserving nominees.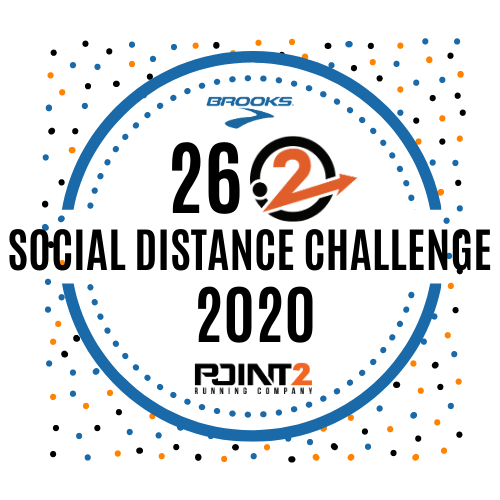 Brooks 26.2 Social Distance Challenge
April 2020
Determined to help our community stay active and give back, our 26.2 Distance challenge held back in April was the hottest ticket in the 757. $5 from each registration, along with any extra funds participants choose to donate during the registration process, were donated to local food banks in our area. All in all we were able to donate $1586.20!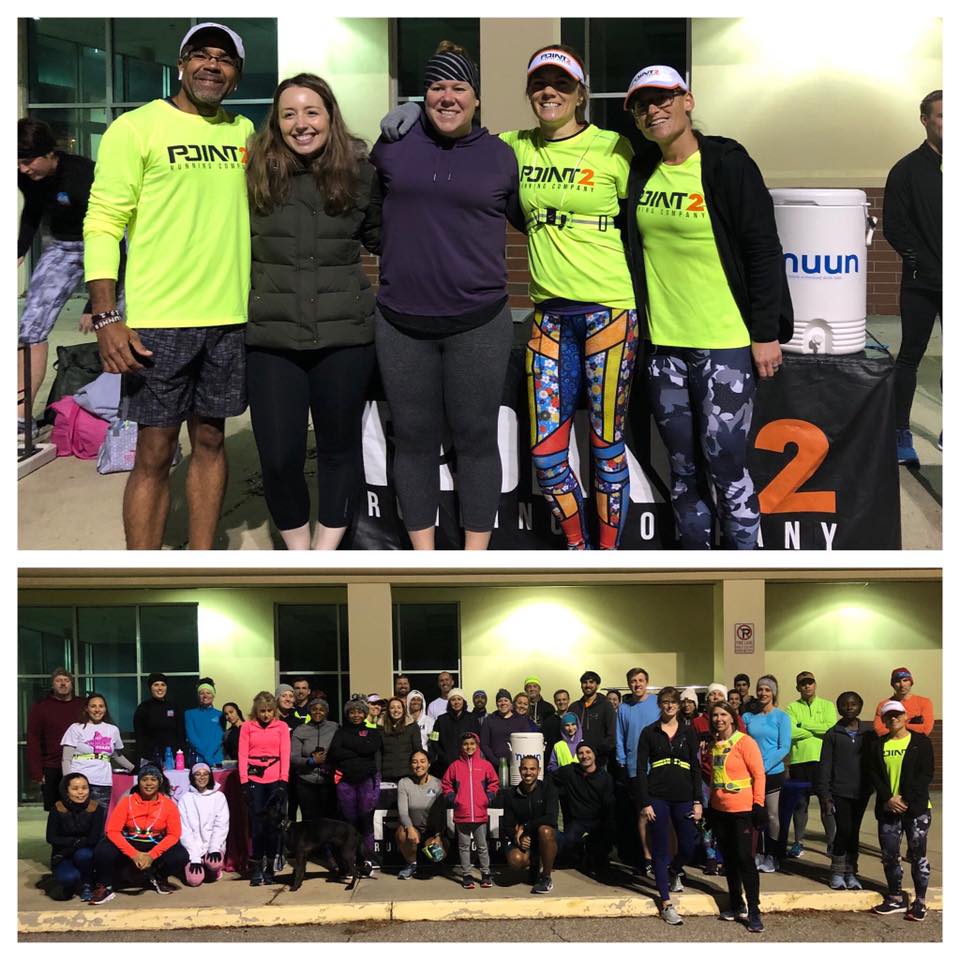 $5 5k in Chesapeake with Girls on the Run and Mizuno!
November 19, 2019
For our first ever Southside $5 5k we met with multiple running groups to raise funds for a pilot GOTR program in Greenbrier as well as the surrounding area. GOTR exists to inspire girls to be joyful, healthy, and confident using a fun, experience-based curriculum which creatively integrates running. We raised $300 at the run, and that funds from shoe donations gave a grand total of $420.40 for this great cause.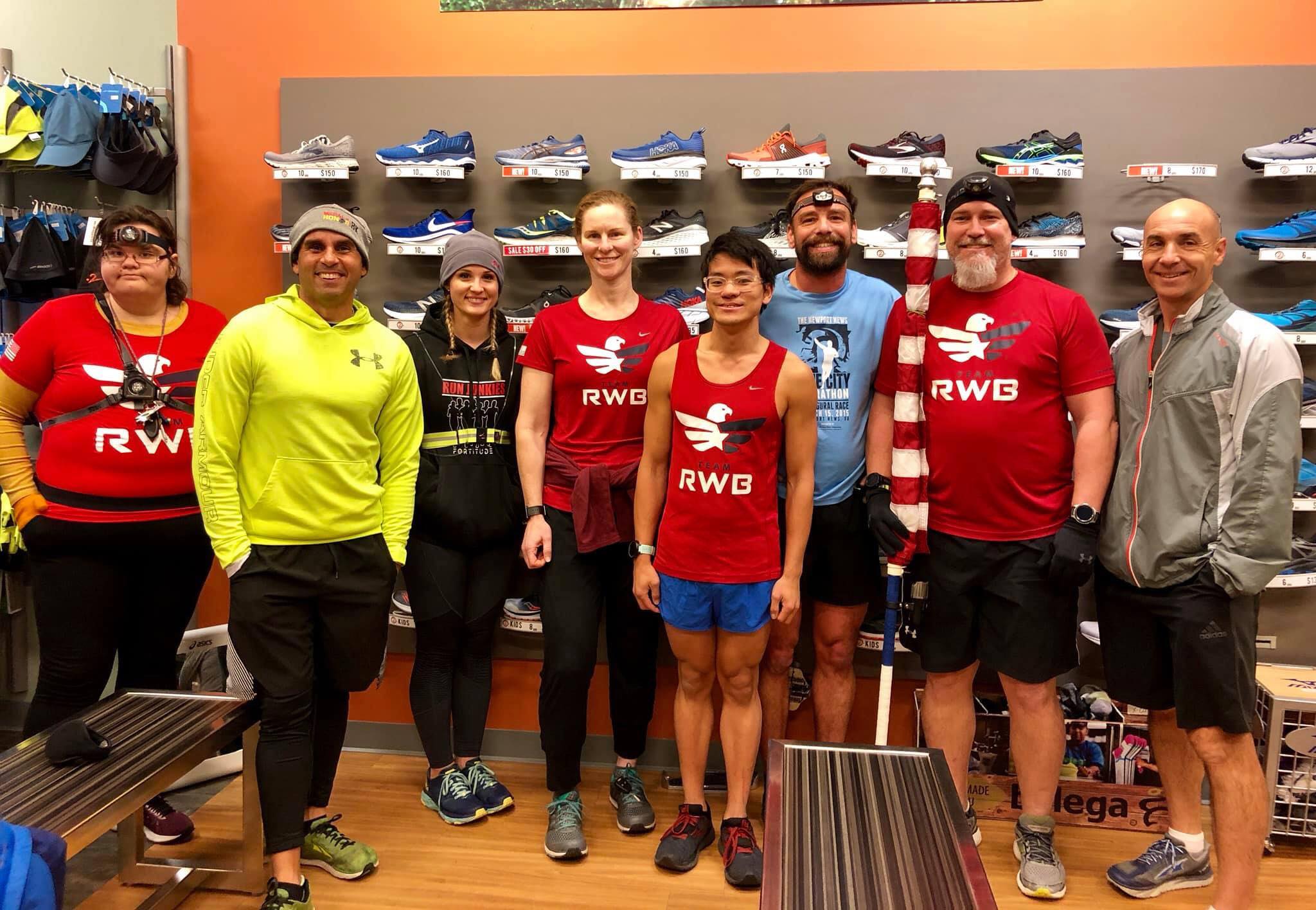 November Giving Challenge
November 2019

For the month of November we donated a $1 for every check-in to Point 2 during group runs at either location. To keep the challenge fun, we provided weekly raffles from some of our best vendors. This culminated in a donation of $262 on Giving Tuesday to the RWB Chapter of Hampton Roads. RWB exists to enrich the lives of America's veterans by connecting them to their community through physical and social activity which we are happy to support!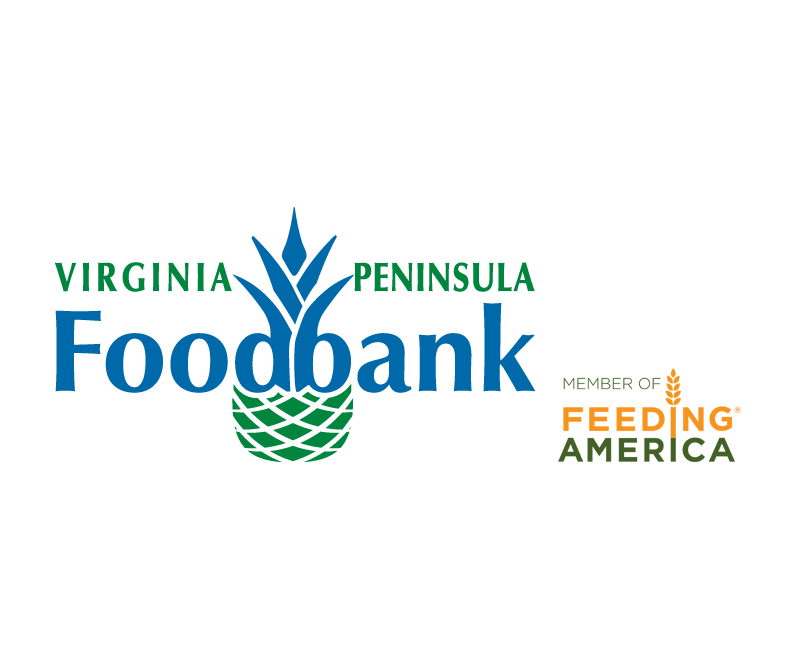 Pub Run with the Virginia Peninsula Foodbank
November 11, 2019
At our Veterans Day Pub Run, we asked runners to bring in canned goods and did they deliver! We collected 128 pounds of non-perishables, which will provide 107 meals for members of the Hampton Road community. Thank you to all of our generous pub runners!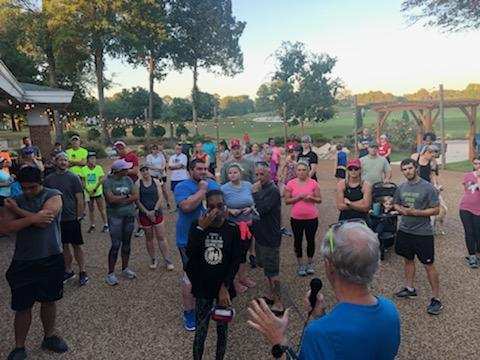 $5 5K at Nest Kitchen and Taphouse with The Youth Volunteer Corps of Hampton Roads!
October 14, 2019

66 runners attended our last $5 5k of the 2019 season and opened their wallets for a very worthy cause! 
The Youth Volunteer Corps of Hampton Roads, a branch of the national Youth Volunteer Corps foundation, finds ways to instill upon the youth of the Hampton Roads area a lifelong passion for service. Students are challenged to become more engaged in the Newport News community, in turn helping others and bettering the community at large. After this run we were able to donate $358 to these amazing kids.
Fall Fashion Show, Benefiting Bra-Ha-Ha
October 9, 2019
At our Annual Fall Fashion Show we once again partnered with Bra-Ha-Ha, which is an annual campaign in the fight against breast cancer sponsored by Chesapeake Regional Health Foundation. Our donation of $505 will make an impact on breast health care in Hampton Roads and provide for free mammograms in our community.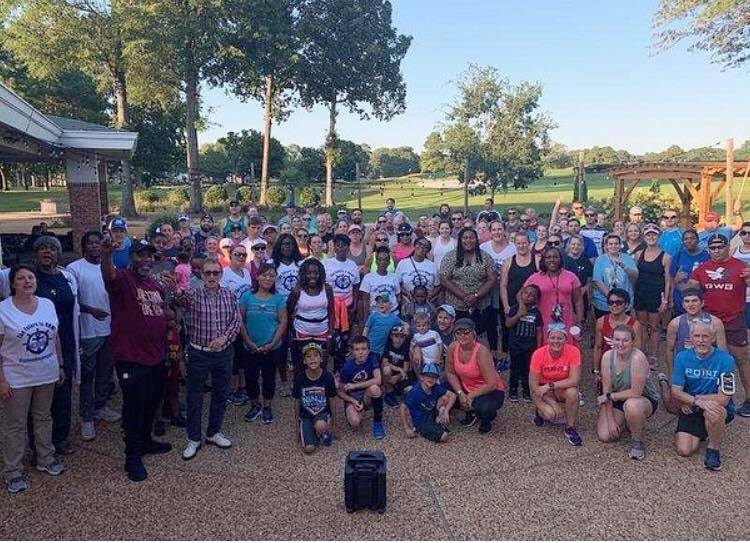 $5 5K at Nest Kitchen and Taphouse with Newport News Public Schools!
September 16, 2019
Our September $5 5k benefitted the Newport News Public Schools, whose mission it is to ensure that all students graduate college, career and citizen-ready. Our own Newport News Running Consultant, Emily, is a teacher in Newport News and she was thrilled to help collect $530 in donations from the more than 100 runners the night of the run. When we added in funds from shoe donations we were able to give Newport News Public Schools a check for $574.80!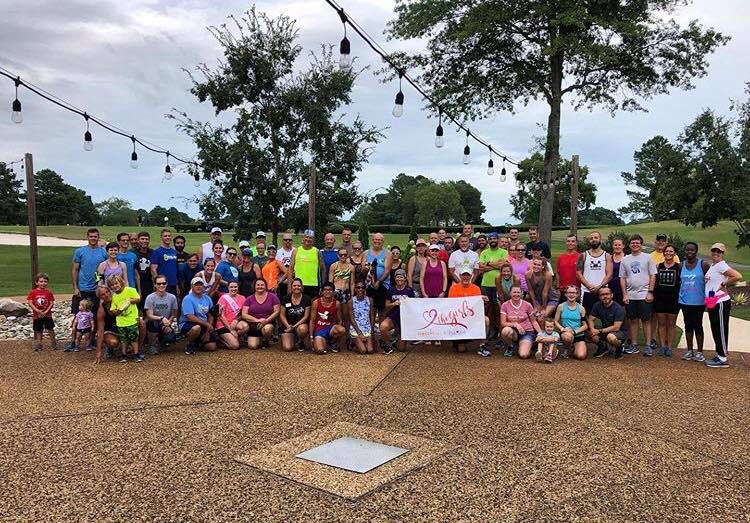 $5 5K at Nest Kitchen and Taphouse with Here for the Girls!
August 5, 2019

In August we hosted a $5 5k to benefit Here for the Girls. This worthy charity offers support to young women whose lives are affected by beast cancer. At this event we raised $395 from our runners and shoe donations brought the total to $605! Thank you to all who attended and donated to this amazing local charity!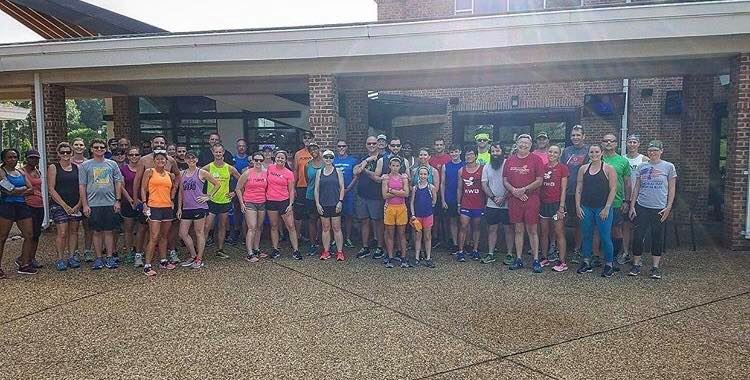 $5 5K at Nest Kitchen and Taphouse with the Boys & Girls Clubs of the Virginia Peninsula!
July 8, 2019
Our July $5 5k benefited The Boys & Girls Clubs of the Virginia Peninsula. Their mission is "To inspire and enable all young people, especially those who need us most, to reach their full potential as productive, caring, and responsible citizens."  On this night we raised $393, and the funds from shoe donations allowed us to donate $522 to The Boys & Girls Clubs.
Peninsula Rescue Mission $5 5K
June 10, 2019

Almost $600 was raised for the Peninsula Rescue Mission at our 4th $5 5k! PRM is a faith-based emergency shelter for men in downtown Newport News, which offers an overcomer's program, camps, and other assistance to those in need.
May 6, 2019
Our summer $5 5k series kicked off at Nest Kitchen & Taphouse with Fear 2 Freedom! Over $500 was raised for this non-profit! Fear 2 Freedom's mission is to help "restore hope and dignity to survivors of sexual assault while empowering students and communities to combat sexual violence."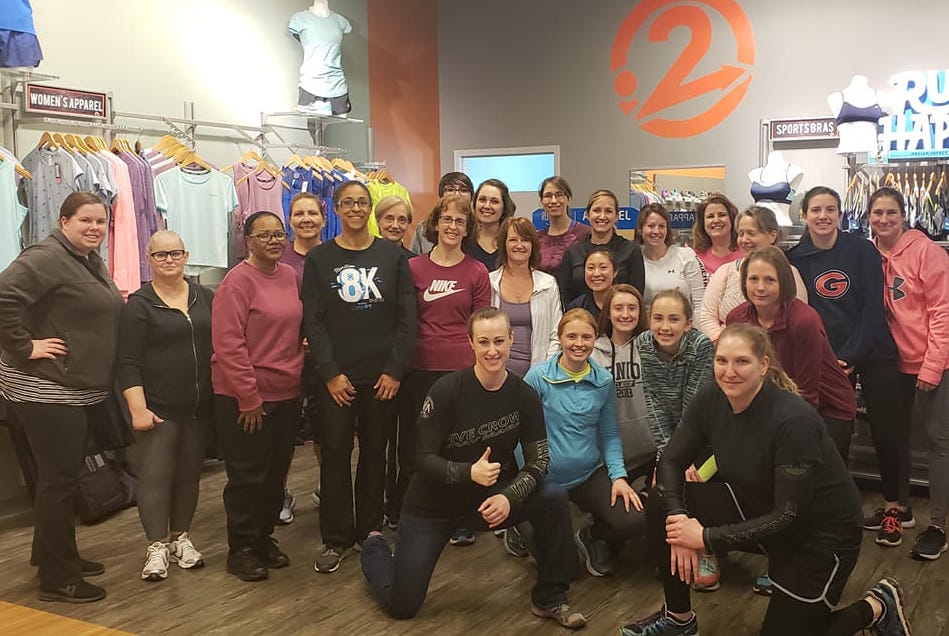 Self Defense Class for Women
March 7, 2019

Point 2 held its 2nd self-defense class for women, raising $140 from sign-up donations, which went to Transitions Family Violence Services in Hampton! Thank you to Kat Walzak for coming out again to help empower women in our community!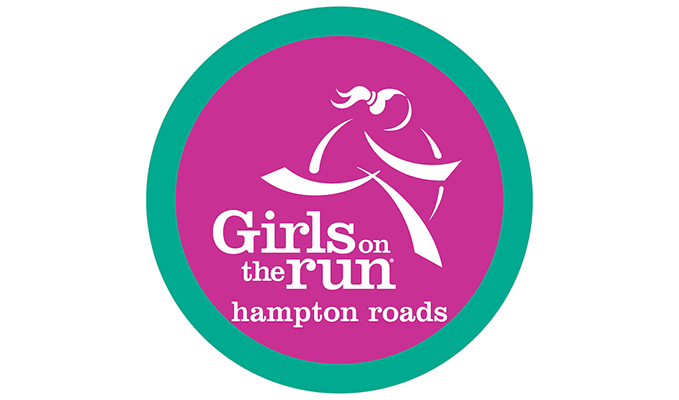 February 11, 2019
Point 2 held its 2nd $5 5k at Nest Kitchen & Taphouse! The fun run raised over $400 for Girls on the Run – Hampton Roads, a local non-profit where over 100 schools participate in. The organization is dedicated to "creating a world where every girl knows and activates her limitless potential and is free to boldly pursue her dreams."
Shoe Donation for Girls on the Run
November 27, 2018

Point 2 donated 20 pairs of kids shoes, valued at over $1,200, to GOTR. The organization is a non-profit that supports and empowers young girls, encouraging them to dream and reach their goals.
$5 5K for Students Run the Streets
November 27, 2018
Point 2 teamed up with SRTS for its inaugural $5 5k which took place on 'Giving Tuesday.' To participate, each runner had to donate $5. 100% of all proceeds went to SRTS, which totaled almost $600! SRTS is a non-profit organization that supports middle and high school students in a free, after-school running program.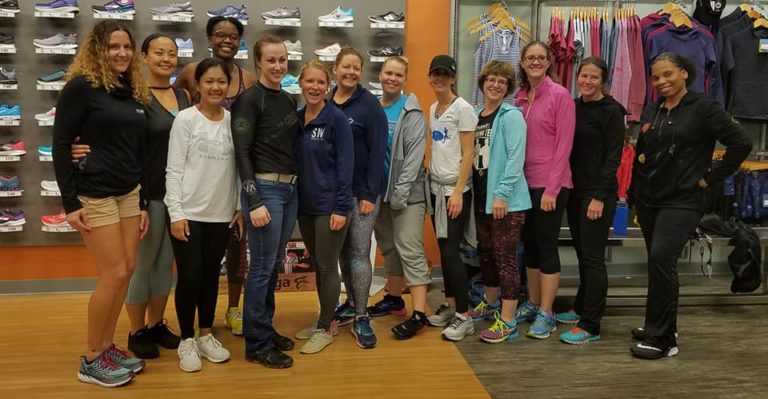 Self Defense Class for Women
October 25, 2018

We want women to feel empowered and free to go for a run or simply just go about their daily lives. Therefore, we wanted to offer a resource for the women in our local community. A self-defense class was the obvious choice! Kat Walzak, a self-defense and martial arts coach, came out to instruct this free class. Kat is an experienced Judo, Jiu-Jitsu, Combat Submission Wrestling and Krav Maga coach. We look forward to offering more classes like this in the future!
2nd Annual Fall Fashion Show
October 18, 2018
We're excited that the Bra-ha-ha returned as our special guest for our 2nd Annual Fall Fashion Show! We were able to raise over $600 for them during this event! The Bra-ha-ha is a local nonprofit organization that provides free mammograms for women in need.
September 29, 2018

Point 2 attended the 3rd Annual "Fight to the Kore" event in Suffolk to kick off Breast Cancer Awareness Month. The event was held to raise awareness, promote health and fitness, and offer educational workshops.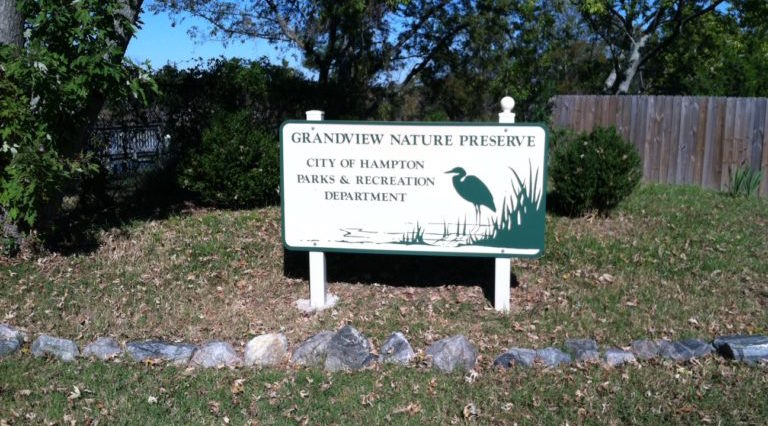 September 22, 2018
Plogging is a recent trend that originated in Sweden, where runners jog and pick up litter. Point 2 staff and friends took to the beach at Grandview to do just that; cleaning up trash and litter throughout this beautiful area of Hampton.